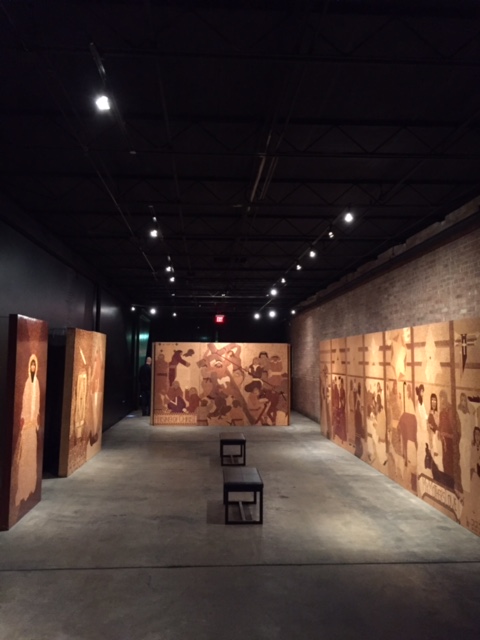 Murals are now on display at Carmel Catholic High School – Just minutes away from their most recent location at The Foulds Gallery in Libertyville IL. 
Carmel Catholic High School
One Carmel Parkway, Mundelein, IL 60060
Exhibit hours beginning January 9 through May 31 are as follows:
Self-guided tours are available Monday through Friday during our school office hours of 7:30 a.m. to 3:30 p.m.; however, please check the school calendar before visiting for any variance from our typical office hours.
Guided tours are available 10 a.m. to 2 p.m. on Sundays.
Closures
The exhibit will be closed on the following dates:
December 19 – January 8
January 16
February 12 and 13
March 26 – April 2
April 14, 16, and 17
May 28 and 29
PLEASE NOTE:  For additional Questions and/or to schedule a large group tour, contact Eileen Despain at edespain@carmelhs.org